PPL Licences
£20.50 – £87.00
Description
PPL – PFVD (Private Function Video Dubbing Licence)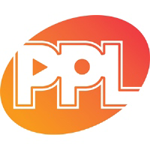 PLEASE NOTE  THE PPL TICKERS ARE NO LONGER SUPPLIED ANYMORE, THE RECEIPT AUTHORISES THE LICENCES.
The IOV grants Licences in the United Kingdom on behalf of PPL for the dubbing of sound recordings onto videotapes, DVDs (and other physical media) of weddings, christenings, bar mitzvahs and other family, domestic and private functions, subject to terms and conditions and provided the appropriate Licence fees are paid.
Your receipt states how many licences you have purchased and can use for your projects 
The licence does not limit the number of sound recordings to be dubbed and it covers both music edited in post production (e.g. the bride and groom's favourite song) or picked up incidentally (e.g. from a disco). No distinction is made between whether a videotape/DVD is a master or a copy.
A full guide to Copyright Licences for Wedding Videographers can be found HERE. You will still require a MCPS Limited Manufacture Licence to enable you to record the Musical Works (music score and lyrics) – which is the licence that the venue or officials will often require proof of. These are available direct from MCPS and can be found HERE .
Download PPL Private Function Dubbing Licence Terms and Conditions (09-2017)
How much?
The cost of these licences varies according to the number of licences you purchase – but can cost from as little as £0.85 including VAT. Each copy of the production will require a separate PPL Licence.
Number
of Licences
5
£20.50
(£4.10 each)
20
£31.00
(£1.55 each)
50
£62.00
(£1.24 each)
100
£87.00
(0.87p each)

Why do I have to buy 5?
This is subject to PPL's minimum licence fee. This will provide you with a licence for five PPL's .
These are not dated and they will not expire once you have purchased them .
Can I buy more than 5?
Yes – the licence is not dated, so you could buy a year's worth of Licences (or more) and use them as and when required (they will not expire). You are free to re-apply for a licence at any time throughout the year should you require further cover.
How to buy your PPL Licences
Simply make your selection above and continue to the shopping cart to make your purchase. We accept all major credit and debit cards. As soon as we have received confirmation of your payment we will dispatch your PPL licence (normally within 3 to 5 working days) along with a VAT receipt.
Please note – Ordering Licences online constitutes your acceptance of the terms and conditions of sale.
Further Information
Unsure of what licences you need?  Visit our Copyright Guide section for more information.
Your details is passed to PPL UK as per our contract with them to keep records of purchases of PPL licences.
Returns Policy
Our Returns Policy can be viewed HERE
Contact
For further information, please use the contact page