We want you to be completely satisfied with your purchases made through the Institute of Videography and offer a simple returns policy. Please follow these simple guidelines to ensure we are able to handle your returns as quickly and efficiently as possible.
1. Non-faulty items
If for any reason you decide not to keep an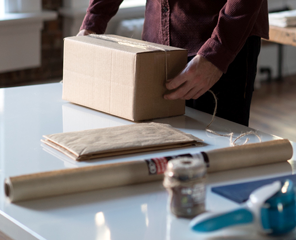 item, you can return it and claim for a refund. There will  be an admin charge for the return of any unwanted items. Please return to us within 14-days of receipt to the address indicated below.
Non-faulty items must be returned in their original, undamaged packaging and must be in an unused condition. If we find that the product has not been returned to us in fully re-saleable condition, we reserve the right to refuse a claim for a refund on the item, or deduct up to 50% of the selling price from the refund claim.
Please be aware that post and packaging is not refundable, except where items have been returned because they are faulty or do not otherwise conform to your order.
1a. Memberships Cancellations
There are no refunds or part refunds on new memberships after the 14 day period.
Any cancellations within the 14 days will incur an admin charge to cover costs
If a membership is to be cancelled then you must…
i) Must give the IoV 30 days notice to stop any renewal of an existing membership. Failure to inform the IOV in time will will incur a cancellation charge of £25, which will be deducted from any refunds.
2. Faulty items
If you receive a product from the Institute of Videography that is faulty on delivery, please let us know within 7-days so you can return it and claim for a refund. Please return it to the address indicated below. If a product is found to be faulty, you may also claim for a refund for the delivery charge paid by you when initially ordering the product (if charged separately).
3. Returns Instructions & Address
Unless asked to send them elsewhere, please send all returns to the address on our Contact Us page. Please note that registered post cannot be accepted at PO Box address, simply send by normal first or second class post. Please take care when unpacking and repacking your products. We cannot be held responsible for goods that are returned to us that are lost in transit.
If you are concerned, then we recommend that you contact the central office and arrange for the goods to be sent by registered post (we will provide another suitable address) and retain proof of posting. You will receive an email confirming receipt of your returned items.
Your return must also include the following information:
Your name, address, telephone number and email address
Our invoice number
The reason for returning the item (e.g. damaged or wrong product)
The date you received the product
Any other information relevant to the return
4. Right to Cancel
All customers have the right to cancel their order within seven working days of receipt of goods or services under the UK Distance Selling Regulations, which gives consumers extra protection when buying online. Specific legislation that applies here is drawn from these regulations.
You have the right to cancel the purchase of goods without having to give a reason at any time within the "cooling off period" of seven working days, beginning on the day after you receive the goods
If you are in possession of the goods you are under the duty to retain them and take reasonable care of them. You must send the goods back to us to our contact address at your own cost (unles we delivered the item to you in error or the item is damaged or defective) as soon as possible once you have canceled the contract
We reserve the right to make a charge not exceeding our direct costs of recovering the goods if you do not return the goods or return them at our expense
Once you have notified us that you wish to cancel the contract, any sum debited to us will be refunded to you as soon as possible and in any event within 30 days of your cancellation
You will not have any right to cancel a purchase for the supply of any of the following goods:
for the supply of goods the price of which is dependent on fluctuations in the financial market which cannot be controlled by the retailer
for the supply of good made to your specifications or clearly personalised or which by reason of their nature cannot be returned or are liable to deteriorate or expire rapidly
for the supply of audio or video recordings or computer software if they are unsealed by you
for the supply of newspapers, periodicals or magazines
for gaming, betting or lottery services.
---
If you have any queries whatsoever regarding our Returns Policy please feel free in contacting us. Our contact details can be found here: Contact Us
Institute of Videography Ltd ¦ Company No: 2623169