I have some sad new for those who knew Stuart Monro.
He passed away last Thursday the 7th of September 2017. He had been a member of the IOV for some time and then went into retirement. But in the last few months his health took a turn for the worse. I did visit him about two weeks ago to catch
up with him. I will let anyone who wish to know the funeral arrangements.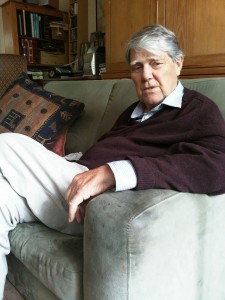 UPDATE: Dear all I Just wanted to let you know the date and time of Stuart's funeral for anyone who would like to come. Friday 22nd September, 4.00 pm, City of London Cemetery and Crematorium, Aldersbrook Road, Manor Park, London E12 5DQ. We will be having food and drink at our home after a stop in Wanstead Park first. We will send round the fuller details once set out. The address in the 'To' above in this email is the correct one that we have set up for the purpose of organising the funeral etc. We also have a facebook event page contact me Charlotte Monro or Anna Bean on facebook with a friend request and we can invite you. Best wishes Charlotte and Anna (stuartmonroslife@gmail.com)