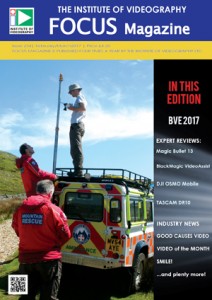 The latest edition of Focus was briefly available on the old site and many members may not have had the chance to download it. So here it is once again!
It was really helpful that some new writers came forward just in time to make a new edition. Our stalwarts, Chris, Ian, and Keith (and son!) continue not only to support Focus but to write unfailingly good, useful copy. Going forward such contributions, alongside developing the new website, will help us to raise our profile both across the industry and with the general public.
The magazine, as well as the website, will continue to need articles and news items. The more lively we can make it the more visitors we will attract, and hopefully keep. In this way we hope to rebuild our presence and our influence and thereby be better able to meet the requirements of our members.
I hope you will enjoy the new edition. If you have any comments or corrections, please let me know. Don't forget to follow some of the links – there's some interesting stuff out there!
Tony Manning
IOV Focus Editor
Mobile: 07960 719520
---
You can either read or download Focus Magazine by using the buttons below:
(Members Only)