Less than two weeks to go until the KitPlus Show
The biggest who's who of pro video and broadcast kit seen in the North of England for years!
Time: 10:30am – 5:00pm Date: Tuesday 7th November 2017 Venue: The Open Centre, MediaCityUK, M50 2EQ It's now less than two weeks until the North of England's biggest pro-video, broadcast and media show opens it's doors in MediaCityUK, Salford. In the home of the BBC and ITV and at the heart of the UK's leading media hub over 50 leading brands will be on show for you to get hands on with the latest technology, much of it never seen before in the UK. Now in it's 7th year we are delighted to welcome many new exhibitors to the KitPlus Show including Sennheiser, Scan, Rotolight, IDT Vision, Glensound, Clear-Com, Rascular, POBIT and many more you can see below (there will be more!). The KitPlus Show welcomes everyone in the industry no matter what stage of your career you might be at. We have the GTC, IOV, BECTU, KAYS and the ITTP all on hand to offer advice and support together with all the leading brands covering acquisition, post and archive. Our seminar and workshops are open to everyone on a first come basis with plenty of seats and standing room if necessary – you can check out what we have lined up here with lots more to be added as we approach the show date.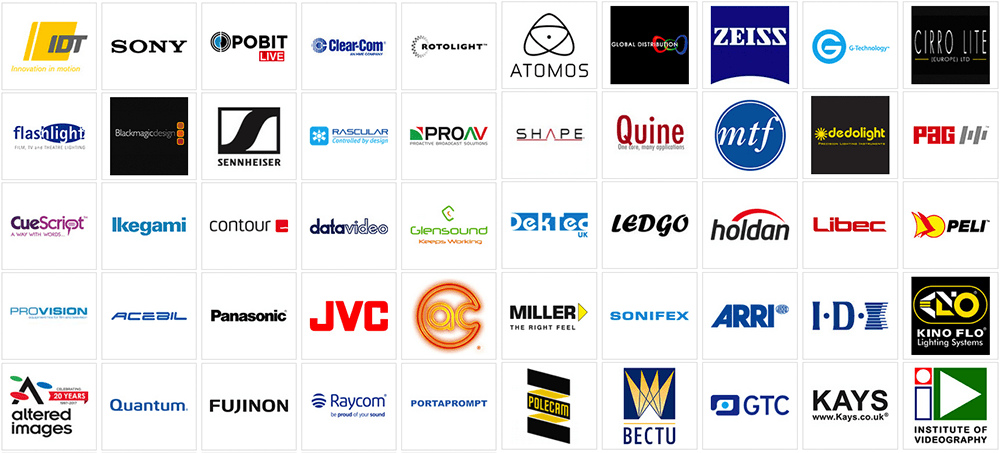 The show floor is brimming with the industry leading names covering cameras, lenses, lighting, audio, support, recorders, monitors, power, prompting, post, MAM, switching, streaming and just about every other workflow solution you can imagine! We never forget the day is for you, so don't be shy, just come on down and try the kit, ask questions direct to the manufacturer, get some answers and create even better content in the future!
KitPlus Show Seminars and Workshops
There is a lot going on during the day, click on the sessions below to find out more, we are adding to the program every day and the exact time table will be available nearer the time. Keep a look out for more workshops and post production sessions.
HDR FOR ALL
How to shoot great looking content

WORKFLOW
The challenges of large data workflows

WIRELESS
And the truth about digital
Copyright © 2017, All rights reserved.Want to change how you receive these emails?