IOV Members' Survey conclusions and comments Part 2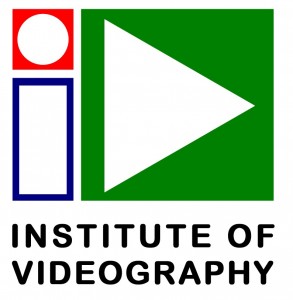 Only 20 responses were received to Part Two, the intention of which was to list member benefits offered by the IOV over the years and get feedback about how important members now saw these offers to be, and to offer space for free comment..
---
IOV benefits 1) The IOV as an established professional body… An important member benefit but… Very little public awareness of the IOV, and limited awareness in the trade. 2) Accreditation Two thirds of respondents have already attained Master Member credentials (not typical of the broader membership). 15% hold no IOV accreditation and have no interest in changing this. 3) Arbitration and advice service 90% have never used the IOV Arbitration Service. Nevertheless the majority see the service as a very important benefit. i.e. they're glad it's there. 4) The new IOV Website Majority pleased with the overall look of the new site, but feel more needs to be done to make it easier to use and it needs more and better content, regularly updated. 5) IOV VideoSkills Training. i) What would you be interested in attending? Pleasingly there was lots of interest in potential courses, the top preferences being in order of popularity, Camera Skills, the Exterior Shoot, and How to Shoot Stunning B-Roll. ii) Course Location Preferences In this limited sample there was a bias towards London, although 5 were willing to travel "anywhere" (within reason we presume!) 6) Area Meetings Area Meetings are valued where they are still on offer. With scattered membership and changing times alternatives ways to meet should be explored e.g. teleconferencing. 7) Liaison with Trade & Industry Most continue to see good links with the trade as an important part of our activities. 8) Special offers e.g. insurance deals Offers that offset the cost of membership are always welcome. 9) Focus Magazine – i) How important is it that the IOV should publish its own magazine? 70% see it as either very or somewhat important to have our own magazine. ii) If Focus is relaunched how would you prefer to receive it? Three quarters of respondents are content with an online publication if/when Focus is relaunched. This may reflect the realities of print publication costs as the IOV's coffers currently stand. If advertising income can be generated the picture might change. iii) With Focus currently parked what do you consider to be a reasonable annual membership fee? Although there were a range of responses, the majority voted for "No change but rebuild member benefits." 10) Video of the Month competition It would seem VOTM is still viable but needs a bigger reach and to attract more entries and subsequent publicity through a sponsorship deal. 11) The IOV Awards Again a dose of realism from respondents the majority supporting an IOV Awards event online. 12) Revive the IOV Show? The majority supported the proposition that our own Show was not necessary, just IOV presentations within existing shows. 30% however would like to see some kind of show even on a relatively small scale.
---
Suggestions, comments, proposals offered by respondents (in brief) We need volunteers to help with particular tasks. We need a functioning Executive, ideally of 5 members.  The old forum provided a valuable resource for exchange of ideas and information. The system where you were advised of new content to enable you to decide whether it was a topic that was of interest to you was very valuable.  …the successful [businesses] are those that regularly have a change of 'management' with a fresh approach every few years… A fully functional and simple website is all that is needed as an information source. Ditto an on line magazine or news letter. Top priority should be to expand membership numbers considerably.
---
 If each IOV area, country wide, were to form a volunteer 'sales' team who can get involved with all their local colleges/universities/senior schools/video and film clubs, etc., and meet with them to extol the virtues of IOV membership and encourage recruits to join up and improve their video skills and to benefit from being part of a nationwide video professional body. All the colleges, etc., could take advantage of having an 'academic membership of IOV and wave the flag for both! Media students can enjoy 'student membership' at an appropriate rate of subscription. An expanded membership of non-commercial members will have the potential to attract video enthusiasts (as well as those following a career path) and might encourage these younger members to offer their time and services as volunteers for the committee of IOV in years to come?
---
Refund (pro rata) members that have paid for Focus magazine, but it has not been received. It should NOT have been charged together with memberships this year, especially when the Committee/Membership had apparently already ceased it's production.
---
 I believe that IOV is an important organisation for videographers, but I doubt that it will ever be recognised by the customers of videographers, particularly in a world where everyone with a phone or a camera thinks that they can do their own filming. I really do not know what the future will bring for IOV.
---
 Firstly, the IOV has been run by a number of faithful members in recent times. I would like to personally and sincerely thank them for their efforts, time and patience. Secondly, if the IOV wants to move forward it needs finance and staff. The contribution of time from members will always be minuscule and so a salary-paid staff member will help drive it. Unfortunately volunteers are not enough now. The IOV should also look at merging with a similar organisation.
---
 The IOV should become a largely online entity if it is to continue. The real value of the Institute is the ability to meet, consult and learn from its membership, which is too small and scattered to properly support regional meetings. This should now be done largely by videoconferencing so that the entire membership can benefit from our pooled experiences regardless of location.
---
 …the IOV must engage its members and make them feel involved…As an example, hold online critiques of members work, show all of the VOTM entries and let members vote.
---
Increase focus on getting young talent, schools, Uni's etc. A better presence at trade shows including proper interviews with other companies there to raise awareness. A much bigger online presence so twitter is a must. Link with other groups such as Raindance or even a IOV meetup.com group to promote new talent, reduce the subscription for non accredited to no more than £5 per month with a 1 year commitment, to include for instance entry into BVE (which is free anyway).
---
If the IOV is struggling, consider joining forces with IAC Film and Video Institute.
---
Miss the daily emails which came giving request for help from members.
---
Tony Manning Chair & Arbitration Officer, Institute of Videography