Dear Member, This open letter is to formally give notice of the Institute of Videography Annual General Meeting and Executive Elections. Date: 20th June 2017 commencing at 5pm and running through to 9:30pm Venue: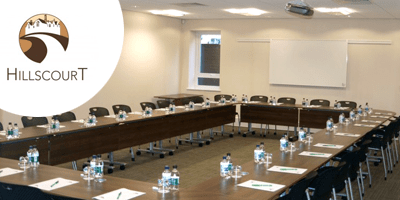 Hillscourt Hotel & Venue Birmingham Rose Hill Rednal Birmingham B45 8RS Tel: 0121 457 6100 ext 6104 Fax: 0121 457 6111 Email: conference.centre@mail.nasuwt.org.uk Web: www.hillscourt.co.uk The formal element of the AGM will take place from 7:30pm till 9pm. A draft agenda is attached below. Most importantly, we are now seeking nominations for the election of members to the Executive Committee with a view to announcing the results at this AGM. A separate notification to this effect is also attached below. We are arranging for refreshments (teas, coffees and buffet) to be available and in order to estimate for catering it would be helpful to know as soon as possible whether you will be attending in person and for which sessions. Yours sincerely, Tony Manning Chair, Institute of Videography
---
Agenda for Institute of Videography Annual General Meeting – 20th June 2017 [DRAFT]
1) Approve the Notice Convening the Meeting We are required to establish that there are sufficient members present or who have sent in a proxy vote to achieve the quorum required by our Constitution and proceed with the AGM; "Twenty persons entitled to vote upon the business to be transacted, each being a member or a proxy for a member or a duly authorised representative of a corporation, shall be a quorum." 2) Executive Chair's AGM Address
a) The work of the Executive since the last AGM, both general work and specific roles (e.g. Arbitration) b) Membership Report c) Risks and Opportunities d) The new IOV website e) The future of Focus Magazine
3) Accounts for year ending 31st March 2017 4) Appointment of Executive Committee Members 5) Any Other Business
---
Nominations for appointment to the Executive of the Institute of Videography
All members meeting the minimum requirements* are urged to consider putting their name forward for election to the Executive body of the Institute of Videography. At present we do not have a quorate Executive to conduct business on behalf of the Institute. As well as the management of day-to-day business we need people with imagination and energy to develop the IOV of the future, serving the interests of its members and having a respected place within the video production community. Those who are interested should write a personal manifesto describing their background and skillsets and what they have to offer as a potential member of the IOV. They are required also to identify a current member nominating them to stand plus a seconder. It should be noted that as well as shared duties the Executive can organise delineated roles for its members to take charge of, e.g. Training and Development, Social Media, Industry Links. The Executive is also empowered to nominate selected (and willing) individuals capable of assisting with particular tasks. Such a person may seek to be re-appointed at a subsequent annual general meeting or to allow his or her Executive role to lapse at that point. The attached document outlines the roles and responsibilities of the IOV Executive.
Any manifestos should be sent to exec@iov.co.uk and will be subsequently posted in the Membership News section for members to read. The closing date for applications is midnight on Wednesday 31st May 2017 *Candidates must have been a member for a continuous period of 5-years and who, at the time of applying, has previously gained an IOV qualification.