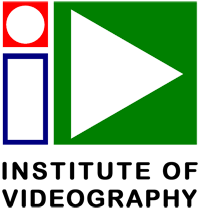 I need to put all IOV members in the picture concerning the current state of the Executive and plans going forward. In brief, I am now the only remaining elected member. In terms of both practicality and our constitution this is a highly problematic situation. In terms of departing colleagues this is a basic summary:
• Bryan Stanislas resigned his position and stepped down as a Director on 25th March 2017. He will play no further part in any Executive affairs.
• Mike West decided to retire on health grounds and offered his resignation from the Executive on 8th February 2017. He will, however, continue to co-ordinate Video of the Month for the time being.
• Zulqar Cheema continues as Treasurer and assists Martin Baker (our Membership Secretary and Webmaster) in many aspects of our website operations. However, as I believe members already know Zulqar stepped down from his elected position on the Executive at the last AGM on 28th April 2016. This meant that although he has remained heavily involved in discussions concerning IOV business he no longer has a vote.
• Steve Kane had been co-opted on to the Executive but due to family health issues in the event was only able to attend a single meeting on 18th March 2015 and resigned on 15th May 2015.
Our constitution now requires that elections are held to fill vacant positions to a point where we have an effective quorate body, and this process will commence following this briefing and will be co-ordinated with holding an AGM no later than June. In the meantime business will be conducted as far as possible with Martin, Cheema and myself sharing the workload until positions are filled. We cannot undertake new initiatives or commit to new expenditure on behalf of the membership under these circumstances but can try to keep things running as smoothly as possible for now. Clearly we need a new and vigorous Executive to take the IOV forward so I would encourage those who meet the criteria to give serious consideration to putting themselves forward for election. Tony Manning M.M.Inst.V. Chair, Institute of Videography To register your interest in becoming an Executive Member, please email exec@iov.co.uk
---
Please note that this is the first posting to a newly created news category – Membership News – this and future postings will be emailed out to members and can also be viewed online.