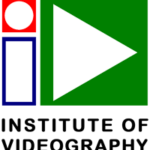 ANNUAL GENERAL MEETING REPORT July 25th 2018 Time: 1600 – 1900 Sony Digital Media Production Centre (DMPC), Pinewood Studios Exec Attendees: Tony Manning  (TM)   (Chair) Zulqar Cheema (ZC)    (Treasurer,  ex officio) Member Attendees: Mike West          (MW) Graham Bernard (GB) Mark Percival   (MP) Chris North       (CN)
---
Matt Trigwell, DMPC Co-ordinator and Head of Training at Sony's Basingstoke Pro HQ, gave a short account of the history of the centre and the types of work undertaken there, everything from colourist post work on films in production at Pinewood through to training and familiarisation days and to DoPs testing and selecting cameras to hire for major productions. Matt outlined Sony's massive undertaking in the World Cup in Russia and how technologies from the top end cinematography and broadcast were filtering down to our kind of pro sector, with a desire for film-like quality driving the market towards FS5 and 7 models. New at NAB is the Z280 and this is likely to be far easier to "run and gun" with and therefore worth consideration for those involved in events coverage. https://pro.sony/en_FI/products/handheld-camcorders/pxw-z280 There was a broad discussion of developing technologies including live streaming, as well as subjects of mutual interest such as links with university media courses where there are possibilities of revisiting script to screen days and more ambitiously, higher Ed learning modules. Matt was an excellent host and before we moved on to our formal business covered the requirements on Health and Safety in the building. The facilities included a large projection screen which was later used to show graphics of voting decisions,  PPL sales trends, and to demonstrate aspects of the revised website which is under construction currently.
---
1) Approve the Notice Convening the Meeting  TM welcomed everyone and advised there were sufficient members present and proxy votes recorded to form a quorum and permit the meeting to proceed.
a) Accounts for year ending 31st March 2017 There was 100% acceptance of the accounts by the 33 respondents
b) The management of the IOV's affairs
87.9% voted to continue present arrangements with any modification of the Constitution that may be required for a fixed period not later than 31st December.
MP commented that the arbitrary date quoted should not be seen as a cliff edge but a time to review progress either to restore usual ways of operating or to develop alternatives.
---
2) Report of IOV Chair and Arbitration Officer The Chair's report had been made available online ahead of the meeting and may be viewed here: https://www.iov.com/iov-acting-chair-report-for-2018-agm-egm/
---
3) Report of IOV Treasurer and Webmaster The Treasurer 's report had been made available online ahead of the meeting and may be viewed here:. https://www.iov.com/accounts-31st-march-2017/ ZC and TM also outlined some of the actions that had been taken to manage the IOV's finances and in particular to reduce outgoings. At this point there is no Membership Secretary so that all functions in this area have either been automated or are now managed by Cheema. This saving alone, including office costs amounts to around £15000. Both ZC and TM have agreed to deferred payments on what they are owed allowing enough balance in the coffers to continue to trade and develop. An anomaly has arisen in that while the "stipend" for the job of Treasurer still exists there is no such allowance for the Chair, and this issue will need to be resolved.
---
4) Any other business There was a constructive debate about the IOV's prospects for the future and what needed to be done in the short to medium term to achieve greater success. Cheema confirmed that there were currently 374 members, including a few who have recently joined. The Area Rep system used to function to ensure new members were contacted and welcomed and that they were notified of meetings. Few Area reps appear to be active now, and it is hard to know whether the most basic functions of the role i.e. contacting a new member are being carried out. The discussion led to three proposals:
to find out which areas currently have a rep
what reps have been doing over the past couple of years (bearing in mind that each rep has a free membership to compensate for their work)
to examine the geo-location of members so that even if there is no active rep it should be easy to find a member close by and click on their flag to get contact details, find out their specialities in video, etc.
GB commented that we need to know more about what people value from being IOV members. MP said that surveys typically get a low response and to really get the picture there would need to be telephone contact using a carefully written script. He offered to lead on this. GB felt we needed to exploit social media channels much more actively (even allowing for the fact that Facebook, Twitter, etc are not everyone's cup of tea!). The website is currently underused by members. We have engaged a talented web designer to improve and develop the site, so it should be more intuitive and user friendly. Cheema gave a demonstration of some of the features that are in development, including mapping both trade suppliers and members. Some locations are in the US, Canada, Australia and various parts of Europe. This may reopen the question about whether we could realistically have an international audience. TM noted that although the authority from the membership existed to sell www.iov.com he had not acted on this so that asset currently remains. On top of this we want a site that works well for the public and where they can search for competent professionals to undertake their video work. There will be privileges for accredited members and we hope this will drive more members to complete both accreditation stages to attain their Master Membership qualification. We need members to register on the site and then complete their personal profile and include a suitable image or headshot. Details of how to do this are here: https://www.iov.com/forums/topic/change-your-user-detailemail-subscriptions-forums/ Mark suggested that making a short Camtasia video tutorial would help and again is willing to make a start on this. Quite a number of development tasks are web-related and given this, Mark has been invited to join Cheema for his next session with David Rowland. CN suggested a task list so we could see which bits of work could be farmed out to volunteers. Provided we can attract sponsors and advertisers we could have monies available to hire a professional (as we have done for web development) for tasks requiring time and expertise, such as PR. By this point the small group of attendees had morphed into a working party, so it was decided that there would be a follow up either F2F or via Skype to confer and chase progress. There were suggestions to research what others had already done e.g. Den Lennie, HD Warrior, do some research and provide mutual links etc. All newly joining members could be invited to post a short piece about their work and what they are looking for as new IOV members. MP will make further enquiries re RPS links around video. He also suggested the IOV should put forward a team for Doc in a Day. TM suggested MP make contact with Chris Waterlow [chris.waterlow@gmail.com]  who had been very involved in the 48-hour film festival. TM thanked everyone for coming and for their enthusiasm and willingness to put forward practical ideas for the IOV's development. The meeting closed at approx. 19:20.