How to Join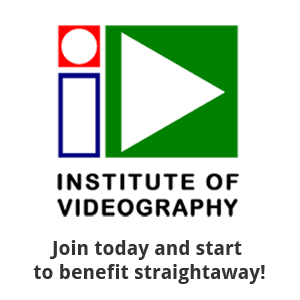 It is our aim to keep the membership application process as simple as possible.  Please follow the steps below…
1.Learn About Us
Take time to read the general information on this site and, in particular, the sections on Membership Structure and Benefits of Membership.
2.What Type of Member?
It is important to know what type of membership you are applying for. Initially, there are two main classes of membership – Ordinary and Student. All members must join as an Ordinary member (non-qualified), with the option of attaining accreditation at a later time. The only exception is Student membership, which is reserved solely for those that can provide proof that they are in full-time education.  For further information on IOV Accreditation and the Assessment System, follow this link – Assessment.
3.Before you sign up…
The IOV caters for a wide range of video and multimedia producers, but the common bond between members is that they all agree to abide by our Code of Practice to further promote professionalism within the video industry. Your application is confirmation that you have read this document.
4. The Application Form
Once you have read our Code of Practice you can then proceed to the online Application Form. Fill in the form, paying particular attention to your contact details. The name that you submit is how it will in your membership record, so if you prefer to be known as 'Bill' instead of 'William', this is your opportunity to let us know. Your email address and a contact number are essential.
You need to choose between Ordinary and Student Membership (please note, Student Membership is only available to those in full-time education).  More details on the requirements of Student Membership, and the levels of accredited membership which can be attained after joining, can be found here. Once completed, select the relevant payment option to continue.
Important
It may take a  few working days to process your application.  Once we have confirmation of your payment and accompanying personal information, we will initiate your IOV record and set up your online access.  Please note that if you have accessed this website previously using a Registered User login, this will not allow you to access the Members-only areas.  These can only be entered using the login that we will send you as part of your welcome pack.
Should you wish to discuss an aspect of your application – or have a query not covered in this section – please feel free to contact us at the Central Office.
5. How Much do I Pay?
The annual fee is dependent on your class of membership, but starts as low as £26.75 . This option can be found on the Membership Application Form. There are four methods of payment – Direct Debit (via GoCardless), Debit/Credit Card, BACS or Cheque. Direct Debit is the most cost-effective option.
Once you have completed the Membership Application Form, continue to the relevant shopping cart.


To the IOV code of practice page
---
If you have any queries regarding applying for membership please use the contact form