Membership News

Membership News is strictly for members-only. Any announcements relating to the Institute of Videography and its membership will be posted here and sent out via email newsletter.
Members are invited to comment on any items and join in with constructive debate.
---
I have some sad new for those who knew Stuart Monro. He passed away last Thursday the 7th of...
It is with great sadness and regret that I have to pass on the news that IOV member Colin...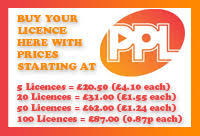 Recent Topics
Who's Online
There are no users currently online