Focus Online
Focus Online features original articles that enhance the knowledge and skills of our readers, and keeps them updated with all IOV and Industry News. With details on new and anticipated product launches, technology reviews, industry profiles, a Trade Directory and much, much more. Focus is also available by separate subscription.
Chris North grabs one of the first SoundDevices MixPre's released on 23 May and is impressed with its performance,...
AKM Music, the UK supplier and producer of broadcast quality ROYALTY FREE music for all media, have announced the...
The latest edition of Focus was briefly available on the old site and many members may not have had...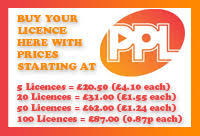 Recent Topics
Who's Online
There are no users currently online